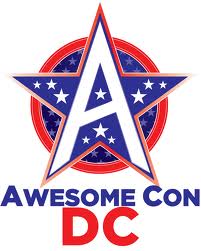 Just a quick post to mention that it looks like I'm probably going to be attending AwesomeCon on April 20-21.
It's a smaller con from what I can gather, so I'm not sure what to expect, but small cons can be more fun than the larger ones in some ways. (I was NOT fond of being stepped on at NYCC last year – definitely a crazy time!)
It looks pretty inexpensive, so if you're in the area think about stopping by!  (I'll post more details about the panel once I know them, but I think it will probably be early afternoon on Saturday.)
Hope to see you there!