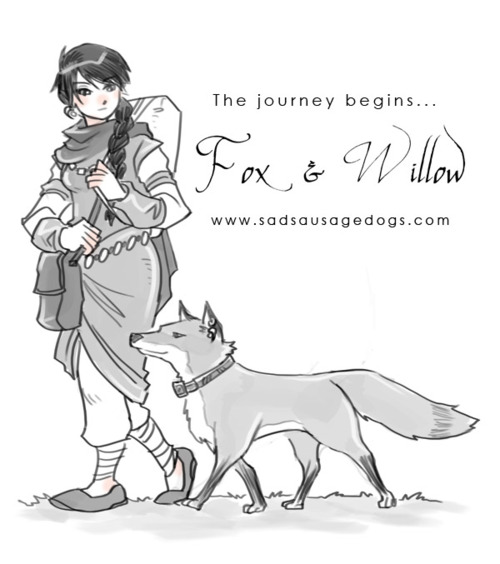 Fox & Willow is the ongoing online graphic novel about a runaway princess and her fox spirit companion, searching for a way to break a curse.
Each chapter is loosely based on a contemporary fairy tale, twisted to give it a fresh spin!
Writer: Allison Pang
Artist: Irma 'Aimo' Ahmed
The archive of our collaboration can be found over at Sad Sausage Dogs, with the latest page always here.  (You can also find us at Tapastic.)
Come support us on Patreon and become a patron!
Buy Fox & Willow prints at Redbubble!
i09 featured us on March 9, 2013! and mentioned us again on June 9, 2015!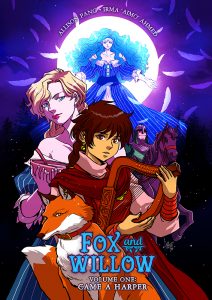 Volume 1: Came a Harper, available now!