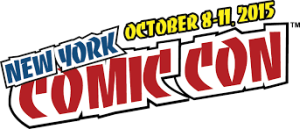 Just a little note to pop in and say that I'm heading to NYCC on Friday. Aimo, my partner-in-crime, is currently headed stateside as I type this and will be joining me for a few days of fun and sightseeing.
Although we're not attending as guests/panelists, feel free to hit us up via social media – we'd love to have a little Sad Sausage Dogs impromptu hang out and we've got plenty of Fox & Willow swag to give away! 🙂
And, yes – we will probably be hitting up that Bioware thing on Saturday night, so we should be easy to find there, huzzah!
Hope to see you there!