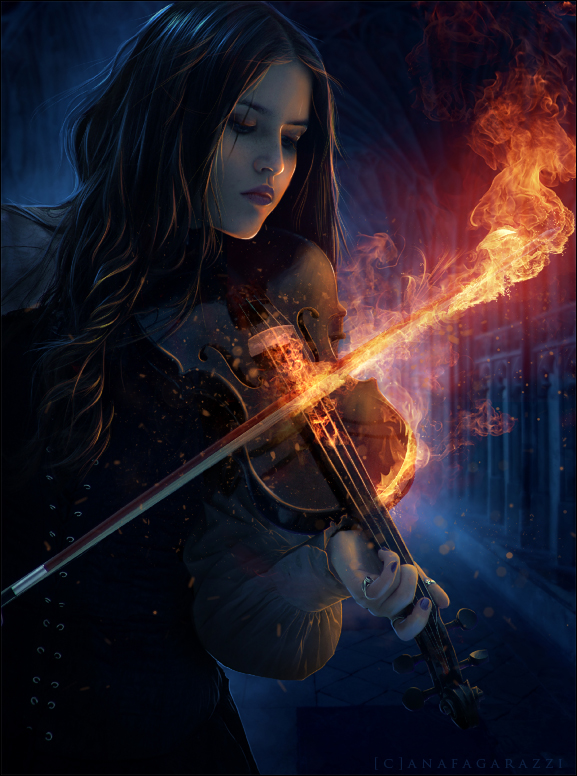 Okay – first off, the big announcement is that I'm officially allowed to talk about the Carniepunk anthology now. So yay!
(And no, the picture here has NOTHING to do with me or the anthology, but it's fabulous and very apropos. It's  called Fire Within Me and was created by the massively talented AF-Studios, so go check out the gallery on DA.)
The Publisher's Marketplace listing:
CARNIEPUNK, an anthology which combines the carnival setting and the world of urban fantasy, a place of deception, where monsters wait silently in the dark, featuring short stories by authors Rachel Caine, Jennifer Estep, Seanan McGuire, Rob Thurman, Delilah Dawson, Kelly Gay, Kevin Hearne, Mark Henry, Hillary Jacques, Jackie Kessler, Kelly Meding, Allison Pang, Nicole Peeler and Jaye Wells, to Adam Wilson at Pocket, for publication in August 2013, by Suzie Townsend at New Leaf Literary & Media.
I'm super excited to be a part of this and it was a real labor of love to have it all come together like it has, so thanks to everyone who agreed to be a part of it and special thanks to my agent Suzie and my editor Adam for seeing it through.
So the details of the short story? Sure – this is the Melanie piece I've been talking about for a little bit behind the scenes. The working title is A Duet with Darkness and it will give readers some insight as to how she got that magic violin – hence the picture up above. 😉  (It's a bit of a prequel to A Brush of Darkness, so expect a few small cameos.)
Otherwise, this has been a really messed up week with home stuff (and I'll share the  ugly details of that tomorrow, but just…bleah.)
I'm over at Word-Whores weighing in a little about the "paying for reviews controversy" and new Fox & Willow page up today. (Today's page is NSFW – tastefully so, but just keep that in mind if you're in the office.)
*flails away*