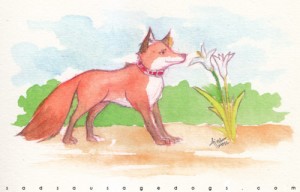 Two for one updates, whee.
First off, I'm over at Word Whores, talking about genre – why I write it, why I read it and my rather awkward experience with a literary creative writing course in college. Also? The Avengers.
And of course there's a new page of Fox & Willow up over at Sad Sausage Dogs. 🙂  I'm hoping to create some F&W website badges this weekend to help spread the word about it. Nothing fancy, but every little bit helps.
On heavy rotation on the iPod today: