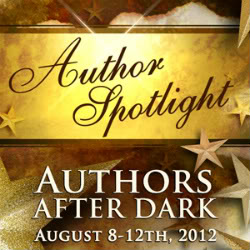 So many of my friends are gearing up for RWA this week – I'm not going, but I hope everyone has a fabulous time! 🙂
I'd like to go, but I'm trying to stick to things on the East Coast this year – budget and travel constraints and all that. Plus, I sometimes find myself wondering where my books really fit – I don't really write romance and I don't generally have HEAs.
(Well. Except maybe this last one. In a manner of speaking. Ahem. There will hopefully be some happy readers this time around, yes?)
So, weird place. Too much romance for the hard core fantasy readers…not enough for the romance readers. But it is what it is, so I'm not going to fret about it too much. I just thought I'd maybe take a spin through some different cons this year, since I've only ever really attended RT and RWA.  (And AAD last year).  This year, WFC and NYCC if I can swing it. Maybe DragonCon next year? Guess we'll see where the cards fall.
At any rate, I *am* attending the Authors After Dark convention in a few weeks (Aug 8 – 12) in New Orleans. The book signing is open to the public, so even if you're not attending the con itself, you'll be able to catch me there. 🙂 (And wandering around, taking things in. I've never been to Nola, so I'm pretty excited to be going.) I'll post my panel schedule a little closer to the con as well – but at the moment, I'm just trying to get my ducks lined up – swag and such of course. Don't think I'll be doing the costume thing this time around, but we'll see.
Anyway, just a small update and then back to the grind for me for a bit. Lots of new things on my plate.
In the meantime, Fox & Willow has been updated today, plus we've got a new process video up, if you're interested. 🙂