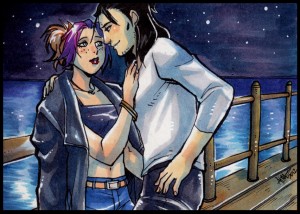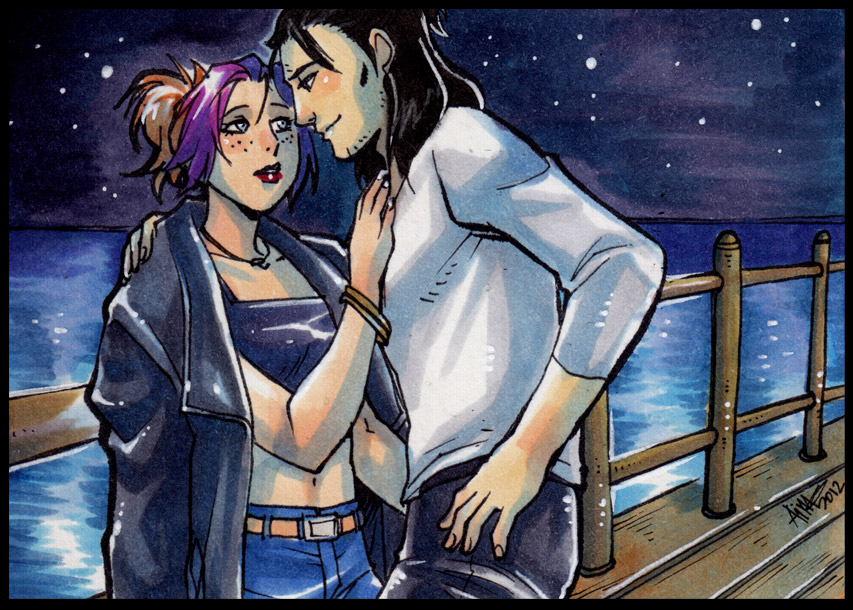 I'm stuck working from home today with freaked out nerve and hoping a day of ice will calm it down, so today's post is just going to be full of silly things that make me laugh.
First off is this lovely Abby/Brystion sketchcard by Aimo, commissioned as a gift for Danielle.  (And no, it doesn't make me laugh, but it sure does make me smile.)
You know what else makes me smile? Looking at the proofs for the Fox & Willow comic! We're so close to starting it up (next week!) and I can't wait to start posting it – Aimo has truly outdone herself. The artwork is fabulous (and I only hope my storytelling abilities do it justice.)
Otherwise, a few other bits of random wtfkery…
For some reason I can't stop playing it. It's so messed up, and yet so terribly catchy.
And then I've got this lovely video of a fireman. And a cat in a beret. And…yeah.