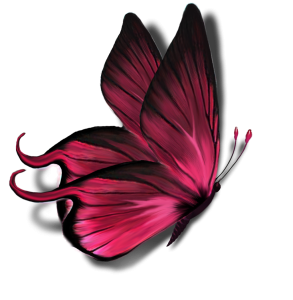 Today's blog is a bit muzzy. I always get a bit discombobulated when I end up doing something for my back (a second round of IV therapy), and it tends to cut into the day. Still waiting to see if the therapy is going to help – I was told it would take 2 or 3 rounds before we really knew anything. I felt really bad in the waiting room though – there was a lovely old lady who was clearly in so much  pain, she actually started crying when the nurse asked her what her pain level was.
Except she couldn't cry – apparently she'd had some terrible fall a few years past and whatever had happened (it was pretty awful, I'm guessing – think she cracked her skull real bad) – it took away her ability to create tears. But I guess she had some sort of recent mixup with her meds and she could barely speak without shaking.
She apologized profusely to the rest of the waiting room for breaking down, but then ended up turning to me and just pouring out her heart about her pain issues. And  once again I'm reminded that as shitty as I have it physically sometimes, there is *always* someone who has it worse. I think she just needed to have someone to talk to about it, though and I wish I could have sat with her longer, but I got called back after a few minutes and she was gone when I left.
I can't imagine what it's like not to be able to cry though.
Anyway. It has me in a pensive mood, so I guess I'm just going to leave it there.
Here are today's blog tour links. 🙂
Literary Escapism – Interview/Giveaway
Laurie's Thoughts and Reviews – Interview/Giveaway
TwiMom – Review/Giveaway
Yummy Men and KickAss Chicks – Review
Also – forgot to mention the other day, but the third set of trading cards are in, so if you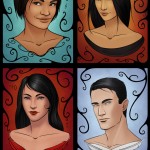 want a set, send a SASE to my PO Box and I'll get you set up. 🙂  There are five cards in this set – Charlie, Robert, Kitsune, Sonya…and Tartbarbie.