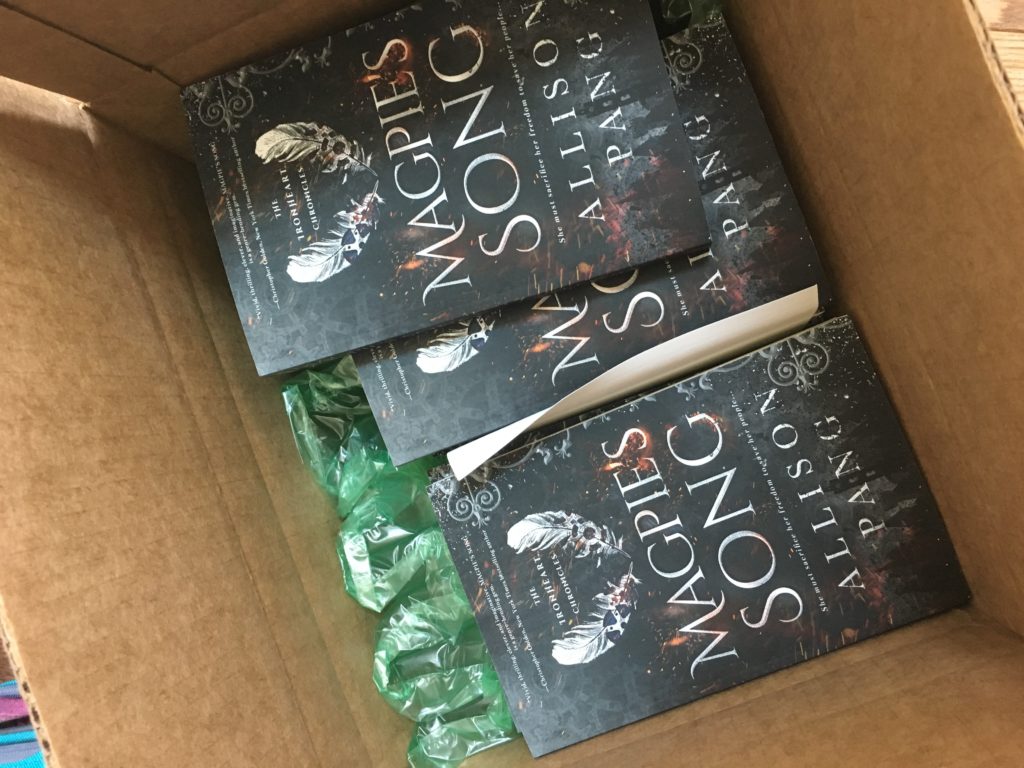 Look! Books!
I finally got some prints in for Magpie's Song – most of these are going off to reviewers and whatnot, but I do plan on giving some away, including this weekend over at Camp NeCon!
I'm not entirely sure how I will be doing that – maybe just at random, or as part of the panel on Worldbuilding that I'm on.  (Saturday morning at 10 am, yo.)
Of course, yes, it is the day before I leave for the con and I haven't packed yet and I still have so much to do, so yes, I'm blogging instead. (Do I bring Cards Against Humanity? Subversive cross stitches to make and give away? Ack, I don't know!)
But it's nice to be doing the author con thing again – it's been at least three years since I've been able to manage it and even though this one is smaller, based on all the buzzing about on Facebook, I can tell it's going to be a really fun group.
And speaking of physical book copies, I've had several reviewers/readers ask if there will be signed copies available or if they can send me a copy to sign – yes to the second – just look on my contact page for the PO box and let me know and we can work out paypal for shipping or something.  I am playing around with the idea of selling signed copies directly here on the website with maybe some additional swag, but I'm not entirely sure when I might set that up.
Also I'm starting to finally get some reviews in from NetGalley on GoodReads, which is nice – I don't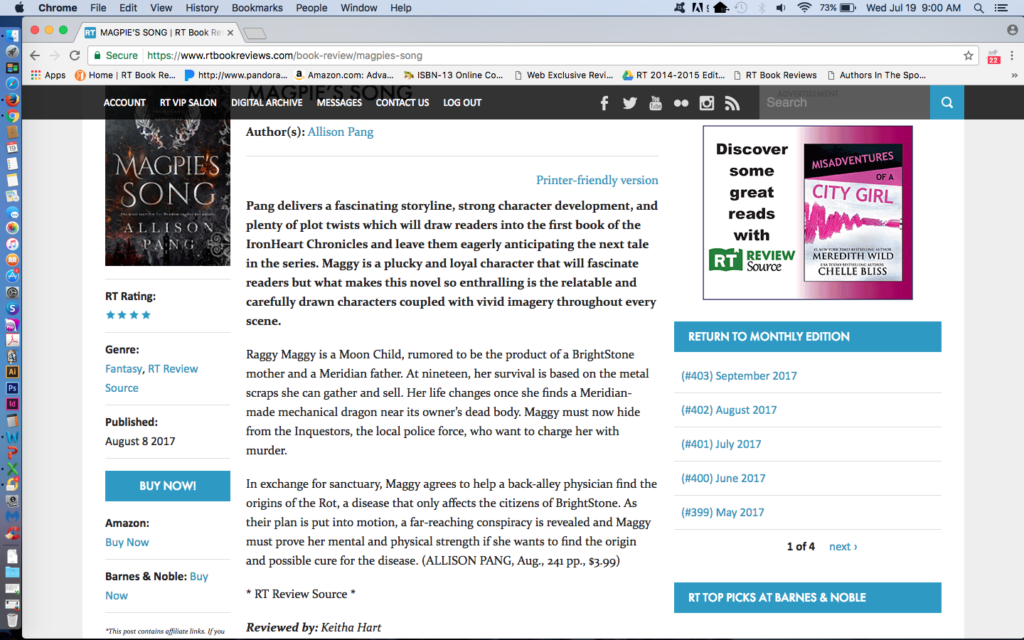 normally go there because I feel that it's more of a reader space and I don't want to loom over people, especially if there are readers/reviewers that I know, but I did take a sneak peek and so far things look nicely positive – which is a bit of a relief, considering it's been such a long time for me. (Look Ma! I can still write!)
I did get a nice review from RT today too, which is even better – hopefully there will be some others too. (It's such a crapshoot, honestly, but fingers crossed.) And of course if you are a reader/reviewer, the more reviews that are left, the more the word is spread – and that can only help. ^_^
All right – I really do need to finish start packing – if you're going to be at Camp NeCon, let me know and we'll hang. 🙂