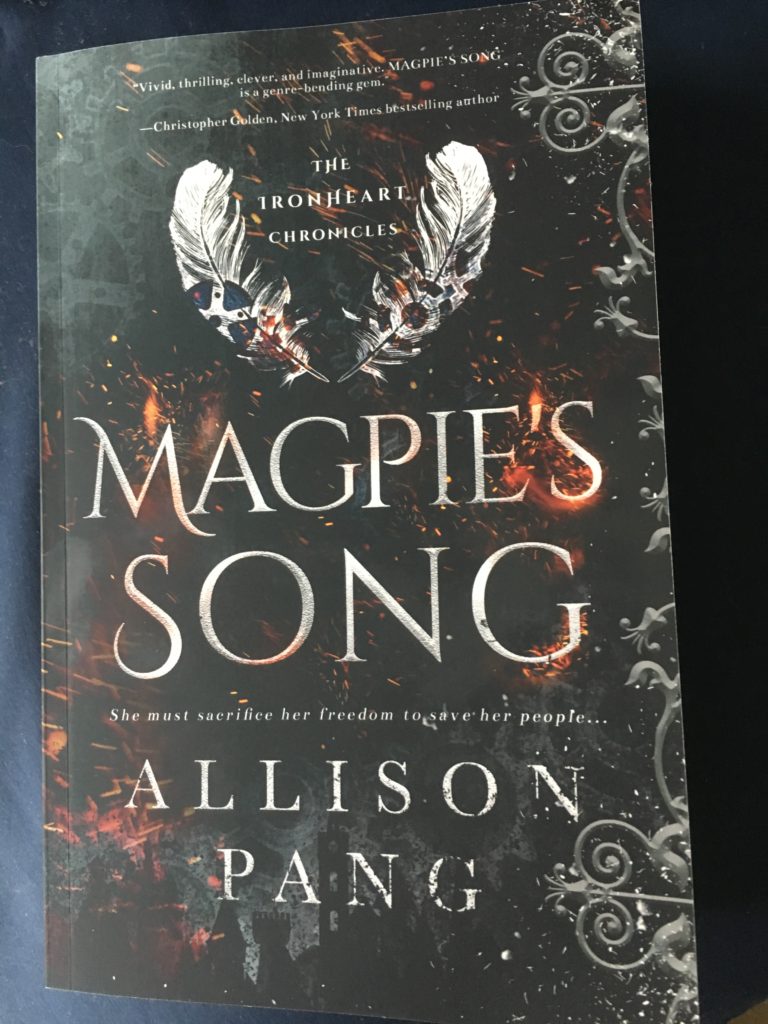 It's an older meme sir, but it checks out…
*ducks*
In either case, I'm so excited to finally show the cover for Magpie's Song in its entirety! Proofs have arrived and I've been sorting through all the bits and pieces to make sure there aren't any errors for when it  goes to print for real.
(And frankly it's a damn good thing I did as I discovered I had accidentally entered the wrong ISBN for one set of them and oops. Easy fix now, maybe not so much if I had just gone on my merry way.)
Now if you were one of my newsletter subscribers, you got to see this the other day (the actual artwork – I didn't have the proof yet at that point,) but it's amazing how lovely it looks wrapped around the actual content.  Incidentally, newsletter subscribers also got first crack at those swag bookmarks I've got – I mailed out a bunch today, so don't forget to sign up if you'd like some!
Here's the back: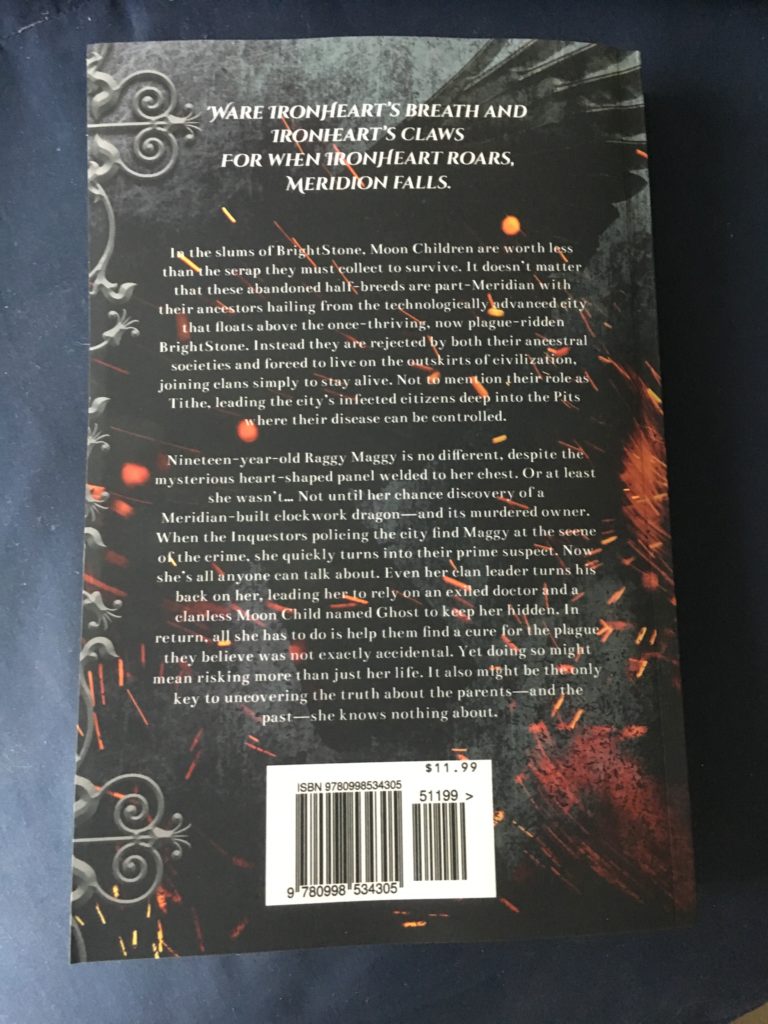 And a little sneaky peek of the first chapter with it's gorgeous header art: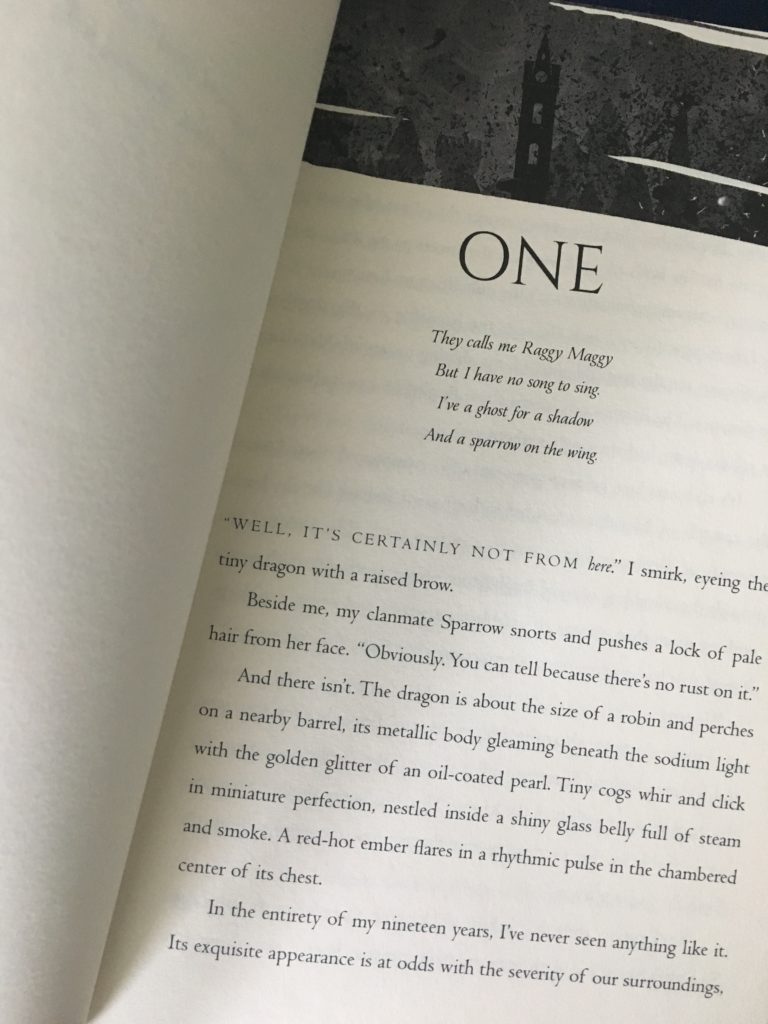 As to what's next, at this point, I'm finishing up the first draft of Magpie's Fall (that's a whole 'nother blog post though) and I'm checking out my options for getting MS translated and also possibly doing an audio book for it. I'm sort of spoiled for the audio stuff though – all my favorite voice actors either do anime or video games and are probably *way* out of my price range, assuming they even do audio books at all.
Suppose I'll poke about anyway – if anyone knows someone in that line of work that does audio books too, let me know – right now I'm just exploring and trying to figure out if I even *have* a budget anymore or if I'm basically just opening a vein and bleeding my bank account dry. >_<   It's a tough call with this indie stuff – how much to pay for publicity vs marketing vs everything else and it's been a major learning experience the whole way.
At any rate, I don't think I can set up the print books for pre-order (yet), but I did create one of those book links that updates with all the places you can pre-order the ebook from, so if you have a particular vendor you like, you can check it out on Books2Read. Obviously if you're waiting for a print copy, that will have to wait until the release date of August 8th, but at least they'll be there. 🙂
Have a happy weekend, and here's some Wonder Woman music, since I finally got to see it last week and *loved* it! 😀