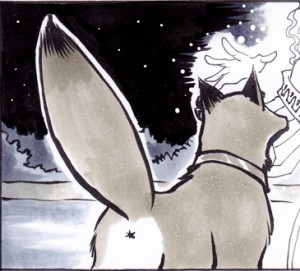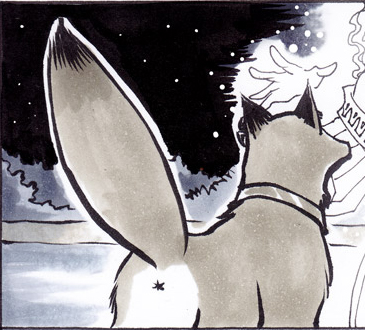 This is one of those days where I feel like all I'm going to do is post links about where I am. >_<
First off – my post at Word-Whores is about superstitious characters this week. (And why I don't seem to have any.)
New Fox & Willow up today – page 50, if you can believe that!
Blog Tour stuff:
Read an excerpt from A Trace of Moonlight over at Urban Fantasy Investigations (What's it like to come back from the dead and realize your Dreaming Heart is destroyed? Abby finds out in this little section…)
Review and Giveaway over at Confessions from Romaholics.
I *think* that's it for today! 😀