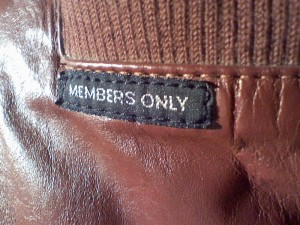 It's that time of year again – membership renewals. I belong to a fairly large number of writing organizations. Even though some of the renewals aren't all the expensive – $25 – $35, some of them are upwards of $80. When you add it all up, it starts getting pretty pricey.
So then I have to weigh out if it's worth renewing or not. It's a tough call because I've been a member of a number of these groups for years now, but when I really sit down and look at it, I haven't been taking advantage of the things they offer for quite some time.
(Not to mention that I have to wonder if I *want* to be a member of some of those groups anymore – e.g. SFWA. I'd already renewed before that last major issue so I'm still here for now. Besides, I'd like to think that by staying in such a group, I might be able to help make a difference as far as some of the changes that need to be made.)
Before I was published, joining these organizations made a lot of sense. I got a chance to become involved and ask questions about writing or publishing, take workshops or enter contests.
These days? I feel like I'm on an endless stream of mailing lists. Digest or not, I never seem to have time to do more than give them a quick glance, or just delete them as they come in. There's still a part of me that has a hard time letting go – I might miss something if I'm not part of the crowd – but I'm not taking workshops, I'm not entering contests…I'm not even really participating in any of the conversations.
On the other hand, I've noticed I've become more of an introvert than I used to be. Maybe I'm just getting more selfish about my time. I don't know. So belonging to some of these groups, even on the periphery, becomes more of a "keeping my toe in the water" type thing.
I may not be jumping into the pool any time soon, but at least I know what the temperature is.