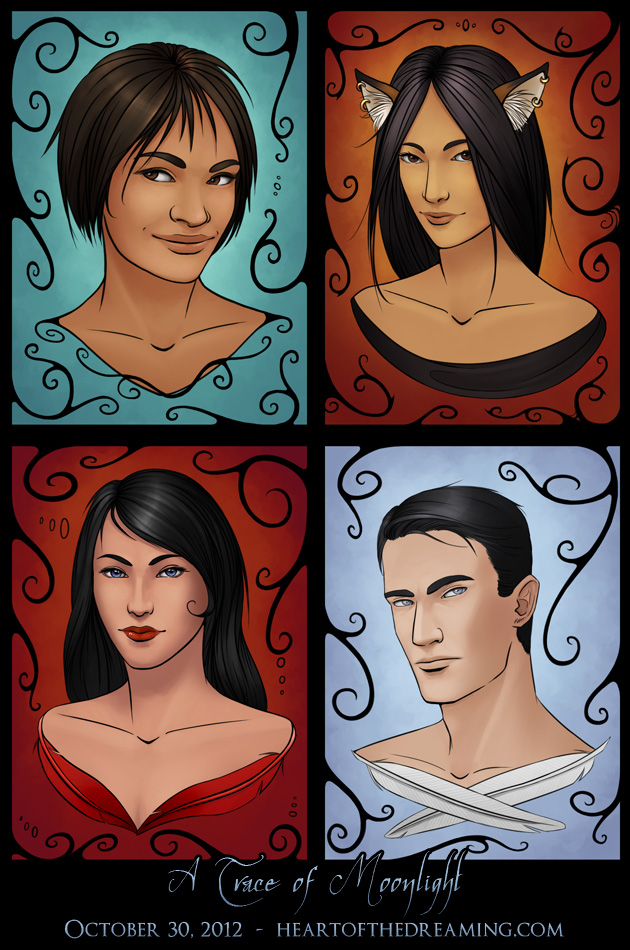 So we're finally heading into the final stretch before A Trace of Moonlight is released, so you guys know the drill.
The book tour will be starting up in a few weeks and there will be giveaways and a live chat on release date…and here's the latest set of trading cards by Darchala! We've got Charlie, Kitsune, Sonja and Robert in this batch (not counting the TartBarbie extra which I'm still deciding on.)
I'll be sending these off for printing soon – chances are I won't have them in time for NYCC, but I will have them at WFC at the end of the month, so if you're interested in a batch, let me know. 🙂
Otherwise, yes, the first chapter of A Trace of Moonlight is now officially up, so go tease yourself with that (though don't expect any real answers to be forthcoming. I'm mean like that. It's a tad NSFW, so plan accordingly. 😉 )
And the latest Fox & Willow is up today too!