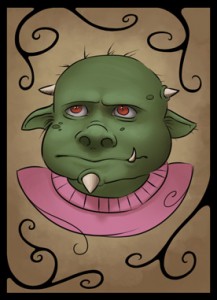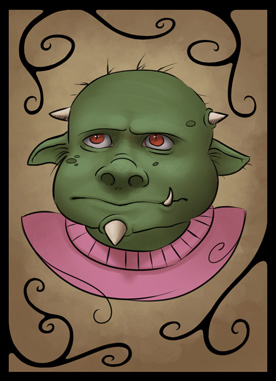 I'm not entirely sure what possessed me to commission Darchala for a TartBarbie trading card…but, yeah.
I don't even know if I'm going to get it printed up into card format – but if I do, I feel like it should be a limited edition thing, because really – how many cross-dressing, WoW playing daemons do YOU know?
(Yes, I realize I killed him off, but his legacy lives on, yo.)
Anyway, sorry for the lack of posting yesterday – several work emergencies and a late posting of Fox & Willow meant that I was busy putting out fires and not blogging, though I did write up something for Word Whores, and the latest F&W is now up, so check those out as per usual.
Also, I'll be posting the first chapter of A Trace of Moonlight on my website on Monday, so keep an eye out for that. 🙂