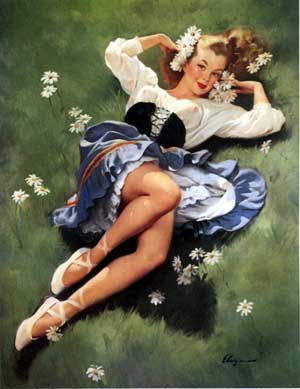 I had a slightly different topic of discussion yesterday that was lost by way of a few careless keystrokes, but I think this might be a little more interesting. It's funny to me, because as I've mentioned before, I adore first person stories.
Or maybe a better qualified statement is that I adore *good* first person stories. And as I've stated before, most of my favorite books are written in first, although certainly not all of them. We've had quite the discussion on the FF&P loops the last few days about it – what people like and don't like, and I've seen a few impromptu polls go up on Facebook about it too. People seem to fall into three categories: 1) Either they loathe first person and refuse to read anything in it, regardless of author, storyline, etc or 2) People who don't mind it at all. or 3) People who say they hate it, but then make an exception for certain books that they really enjoyed.
Interestingly enough, it seems to be the authors who have a greater opinion on it – although maybe that's more of a frustration with trying to write in it. In some ways it can be easier, but if you're not careful I think it can come off sounding trite and stilted.
I'm not really planning on reopening the discussion here – people like what they like. Although I do find it a tad amusing when I read some of the comments on my contest entries that say something like "I usually hate first person, but I loved this!"  So again, maybe it's not the point of view that's at issue, but the actual craft of the writing. (And yeah, that sounds a bit cocky, and I don't mean for it to – it's just an observation).
So then we get to the smut argument. I've been told on more than one occasion that it's terribly difficult to write a good smut scene in first, that most editors/readers/your mom don't like it, etc. Funny thing is, most of the erotica I've read is written in first, and I never had any issues with not understanding it. I never found it jarring. If anything, it tends to resonate on a much deeper scale for me. If written well, the act of reading it becomes extremely personal (and not always in a pervy way, either.)
I know some people argue that they like to know what's going on with the hero (or heroine, depending on who's pov it's in.) That readers need to know how he's feeling or how close he is to getting off, or how much he enjoys whatever particularly pervy thing he's doing, or that you can't describe a love scene without both sides. And that's probably true to a certain extent.
But, I also think if the first person is written well, all those things can be conveyed just fine. I look at it this way – if you're sleeping with someone, you don't have a little window above his/her head telling you all the things going on in their mind (aka The Sims). You pick it up via whatever physical hints they give you – subtle or otherwise. The same is true writing it in first person – you just need to convey it without making it sound forced.
I do tend to run on the more "artistic" bent of smut. (Also known as purple. Whee. And no, I don't write erotica. And this isn't a post about erotica vs romanterotica vs sex scene. LOL). I can get fairly descriptive depending on the scene, but sometimes I feel like too much detail is just that. Do I really need to know the tip of his cock is slamming into her cervix while he's got two fingers shoved up her ass? Eh. Not so much. Or if I do, I probably wouldn't describe it quite that bluntly.
Although maybe I'm just reading the wrong sorts of books.
OOO
I mouthed his ear, suckling the lobe between my teeth so that he shivered in response. He tipped his head back as though he were offering his throat to me, his eyes half-lidded and languid. It was deceptive, such submission, but I continued to run my lips over the salty edge of his jaw, wondering when the trap would be sprung. "But such lovely bait," I murmured, leaning forward to kiss him. His scent was soft and rosy, and it rolled over my tongue in heady waves. Inhaling deeply, I pressed my face into his hair, willingly captured in the haze of midnight rainstorms and crushed rose petals and the distant tang of the sea.


I didn't remember him tasting like this in my dreams. Always, there had been the hint of something shadowed beneath the honeyed flavor of his skin, but it hovered out of reach, masked by a barrier I couldn't quite penetrate. And now…now he was here and warm beneath me, and that exquisite darkness embraced us both.


He looked at me shyly, as though guessing at the question that must have been written across my face.


"In the Dreaming, we can only take from what is given to us," he admitted. "I can change it, manipulate it to my lover's will, but I cannot create something new." There was something curious in the tone of his voice. He lifted me up so that I straddled the muscled ridge of his hips, his hands running over my thighs with soft pinches. "I tasted the way you wanted me to taste."


"And now?" I cocked my head at him, reached out to stroke his face.


His lips curved into a slow, lazy smile, turning his head to kiss my hand. He drew a teasing finger down my ribcage, running it in small circles over the flat of my belly. "And now…"


Sprung!


I nearly laughed aloud when his hands ensnared my wrists, powering me onto my back with predatory ease. His hips drove me brutally into the mattress, his cock sliding hot against my skin. "And now, I'm going to lose myself in this delightful body of yours," he said, sucking hard on my lower lip. "And when I'm finished," the incubus promised, "you won't be able to tell where one of us ends and the other begins."