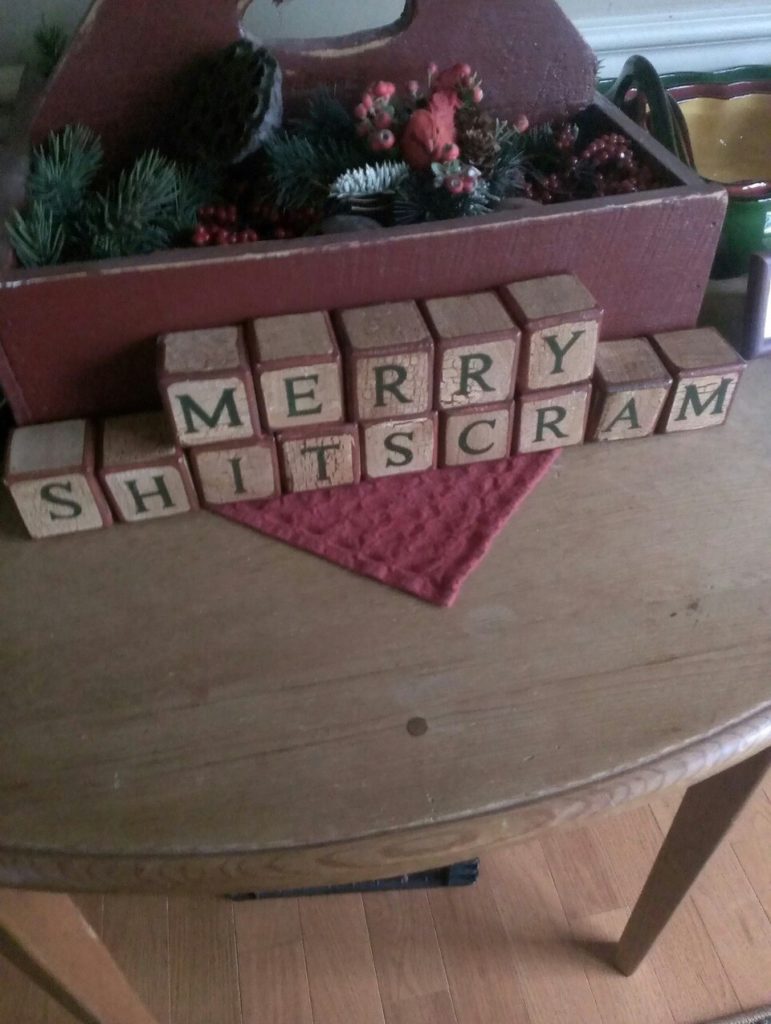 …and all that jazz.
I had a few other things to say today in this post, but I've been feeling a little down – I went to see Rogue One last night and it was a bit disheartening to get the AP notification that Carrie Fisher had had a heart attack *while* I was mid-movie.
(And the movie was pretty good – as a transitional piece, I liked it – I don't know if it would stand on its own so much, but as a piece of the overall Star Wars lore it works.)
But as far as years go, 2016 has been a bit of a shitfest, particularly when it comes to celebrities. Fingers crossed that Carrie pulls through.  🙁
All that aside, I'm expecting today to be rather smooth – presents are wrapped, dinner is planned, there's cookies to be made and all that other fun stuff. I spent a lot of time this year making things for other people – I'll throw those up in a separate post later since not everyone has gotten them yet and I don't want to spoil anything. There are still a few to make, but after staying up multiple nights very late to work on stitching, I'm basically out of spoons and my arm/wrist needs a bit of a break. Hopefully I will be able to get through those in another week or so.
On an exciting note, I've finally got a cover artist booked for one of my indie-pubbed books coming out later this year. (Title and info to come!) 😉 Edits should be arriving shortly and I'll start posting about that more in the next month or so. I've been rather absent from the writing scene for the last few years – but I'm looking forward to dipping my toes back into it – and hopefully my fans will enjoy this new series.
That being said, I hope everyone has a good holiday (whatever holiday you celebrate) and I'll leave you with this lovely Yuuri on Ice AMV. YOI has been an utter source of happiness the last few months for me and I'm sad to see it leave (for now, ha ha). Spoilers abound below so fair warning…