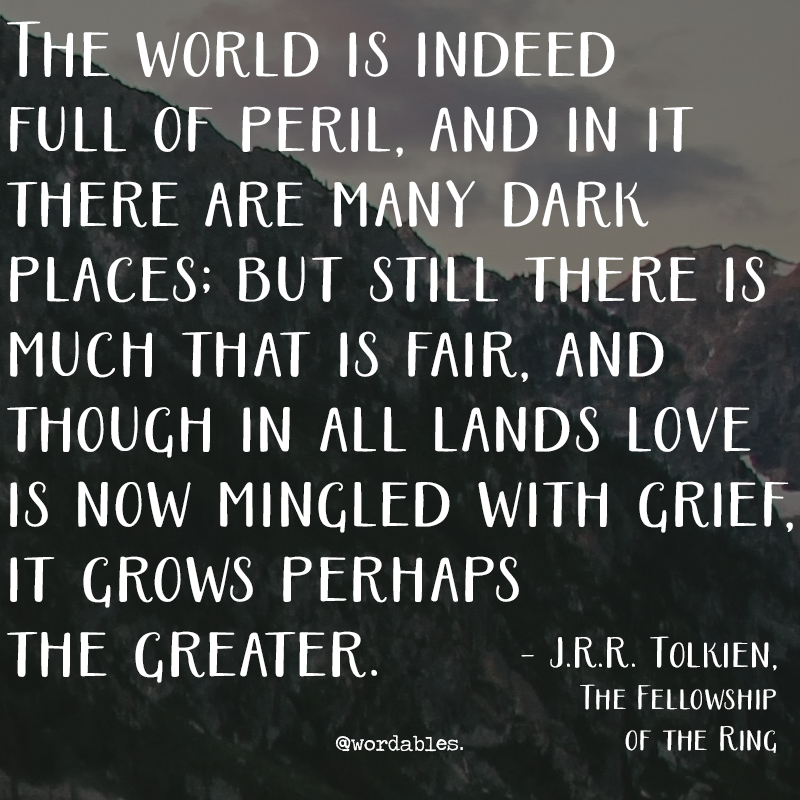 I've actually been struggling to write this particular blog post for weeks. But I've been scrapping it and rewriting it because I keep stopping part way through and getting severely depressed.
And I'm scrapping it again and simply leaving it with this quote, because in the end, I have to believe that we are better than this – and I need a break from the unrelenting political bullshit that just seems to go from bad to worse by the minute.
That being said, I hope everyone who celebrates Thanksgiving has a peaceful holiday.
For myself, it will be kept fairly simple, with homemade Chinese food (no turkey this year, sorry!) and limited family.
Otherwise, this weekend will involve heavy bouts of Dishonored 2 (at least in *that* dystopian society I can actually make some sort of difference), sewing, writing and probably a repeat binge watch of Yuri on Ice as I wait for next week's episode.
Seriously. Go watch it. Gorgeous animation, lovely story and some incredible music. (And bishonen. Because everything is better with bishies. Everything.)