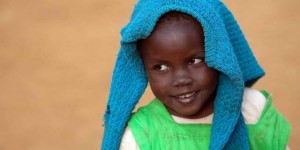 Seeing as it's a bit of a slow day today, I thought I'd bring some attention to a charity organization I used to be a part of. Nyumbani is the first and largest facility for HIV+ orphans in Kenya.
In the past, I've done a fair bit of pro-bono work for them, including graphics and web design (though that's long since passed out of my hands.) I even created a calendar the used for fund-raising one year.
Anyway, it's a fabulous organization that is doing wonderful things for children, both with the Nyumbani orphanage itself and through the work they do via Lea Toto, which is an outreach program for families who wish to provide care to HIV+ children within their own homes.
I haven't had the chance to visit myself, but I know a number of people who have – and everyone's been touched at the bravery of these children, who somehow persevere even through some of the most brutal of circumstances.
Some stats from their website:
Nyumbani Home has 119 children. They range in age from 16 months to 24 years – boys and girls. The majority of the children are teenagers, but a few young adults do also call Nyumbani 'home.' In addition to providing a loving home to HIV+ orphans and children who have been abandoned, the children's home also has a respite centre for nutritional rehabilitation of infants from the LeaToto Program.
The services offered at Nyumbani Home are:
Shelter (Home), medical care, psychosocial, spiritual support, education through sponsorship for elementary, middle, high school, and college. Nyumbani also traces families and links the young adults to the community through the reintegration program. The Lea Toto has over 3,100 children and Nyumbani Village has 900 children and 90 grand parents.
Nyumbani's accomplishments include:
First facility in Kenya for HIV-positive children (1992)
Started a medical diagnostics laboratory that is one of the most sophisticated of its kind in all of Sub-Saharan Africa (1998)
Began one of the first community-based holistic care programs in Nairobi slums (1998)
Successfully challenged the Kenyan government to reverse the policy banning HIV-positive children from public schools (2004)
Built the first bio-friendly, Kenyan village designed for those who've lost family members to HIV/AIDS (2005)
First diagnostic Genetic Analyzer in Kenya to analyze DNA samples and determine anti-retroviral resistance levels for individuals (2010)
So if you're looking for a great cause to donate to or volunteer for, please go check them out.  🙂