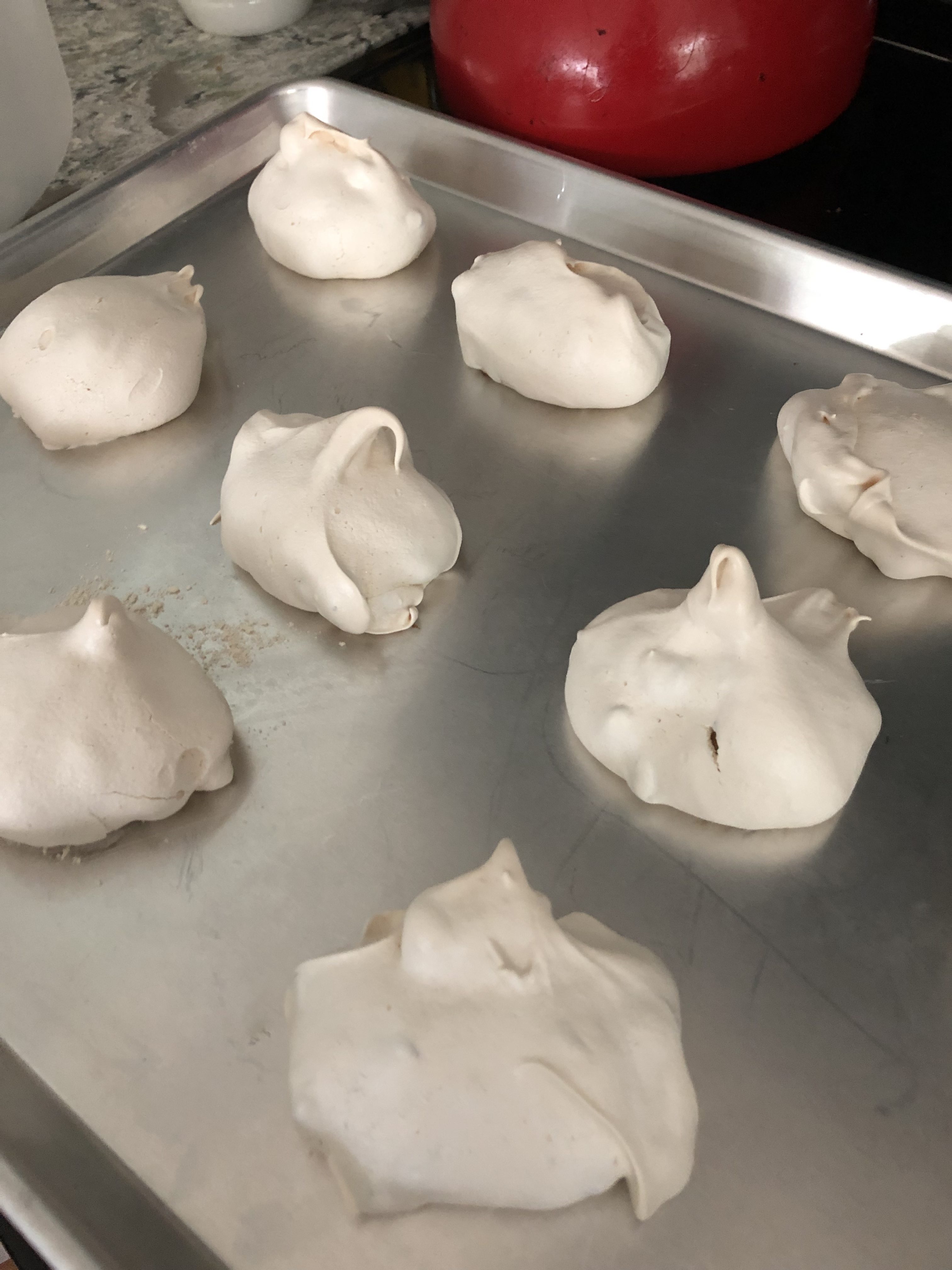 Another year come and gone, I suppose.  I wasn't going to bake today and I wasn't going to blog today, but here I am, doing both. So much for intentions.
I know everyone is doing a sort of end of year round up – and figured I might as well do one too – it's been pretty crazy overall on a number of levels, but let's see:
House Stuff – if you may recall last January we discovered mice had basically trashed our basement – this led to an enormous loss of personal property. Many items that couldn't be replaced had to be thrown out – but I tried to look at it from a cathartic viewpoint. Chances are, most of that stuff was just lingering about – pieces from our past that we couldn't quite manage to get rid of, or just random kid crap – or just…stuff we were too lazy to sort through. The mice sort of became the catalyst for a number of things. We borrowed some money to repair the damaged rooms and turned one of them into a photo studio. The rest of the basement, admittedly is in a sort of limbo – as Jake the cat turns 21 in a week and we're basically waiting for him to cross the rainbow bridge before we replace the carpets down there.
However, I used the overall cleaning momentum to start going through most of the other rooms in the house – we ended up painting the entire downstairs (with the exception of one room), hanging up a ton of pictures I'd bought over the years, and also painting the kitchen cabinets. This upcoming year, I'm hoping to finish painting the office (and reorganizing it as well). Should Jake move on, we'll get the rest of the basement done, and with any luck replace all the floors on the main level (with new carpet or hardwood or both – each room has a damage, 20 odd years of kids, pets, leaking windows, etc – so it's about time to replace it in some fashion.
Health Stuff  – Lucy was finally diagnosed with AMPs and Allodynia, and had surgery to fix her crossing eyes. She's had most of a year with weekly physical therapy, meditation, etc. Some things have worked, some things haven't, but overall I'd say there's been a big improvement. It's not a cure, but if it allows her to find some relief and some coping mechanisms, then I'm satisfied.
For myself – it's been a mixed bag – multiple ER visits with either terrible headaches or high blood pressure that appears to NOT be heart related at this point, the usual garbage with fibro slowly sucking the energy out of me, nonstop pain issues, sleep tests, and an endocrinologist who is stumped as to why I am not absorbing either Vitamin D or phosphorus. I'm on crazy amounts of supplements and yet I'm apparently just pissing it all way, quite literally. So that will be a new mystery to try to unravel in the upcoming year.  (In the off hand chance that any of these crazy issues are being caused by anxiety or whatever, I have also recently starting seeing a therapist to try to dig into things – hopefully it will be helpful either way.)
Travel Stuff – I kept the con stuff light again this year – I only ended up attending World Fantasy Con in November. I'm not entirely sure if I'll do any cons this upcoming year at all. Sort of depends on how things play out.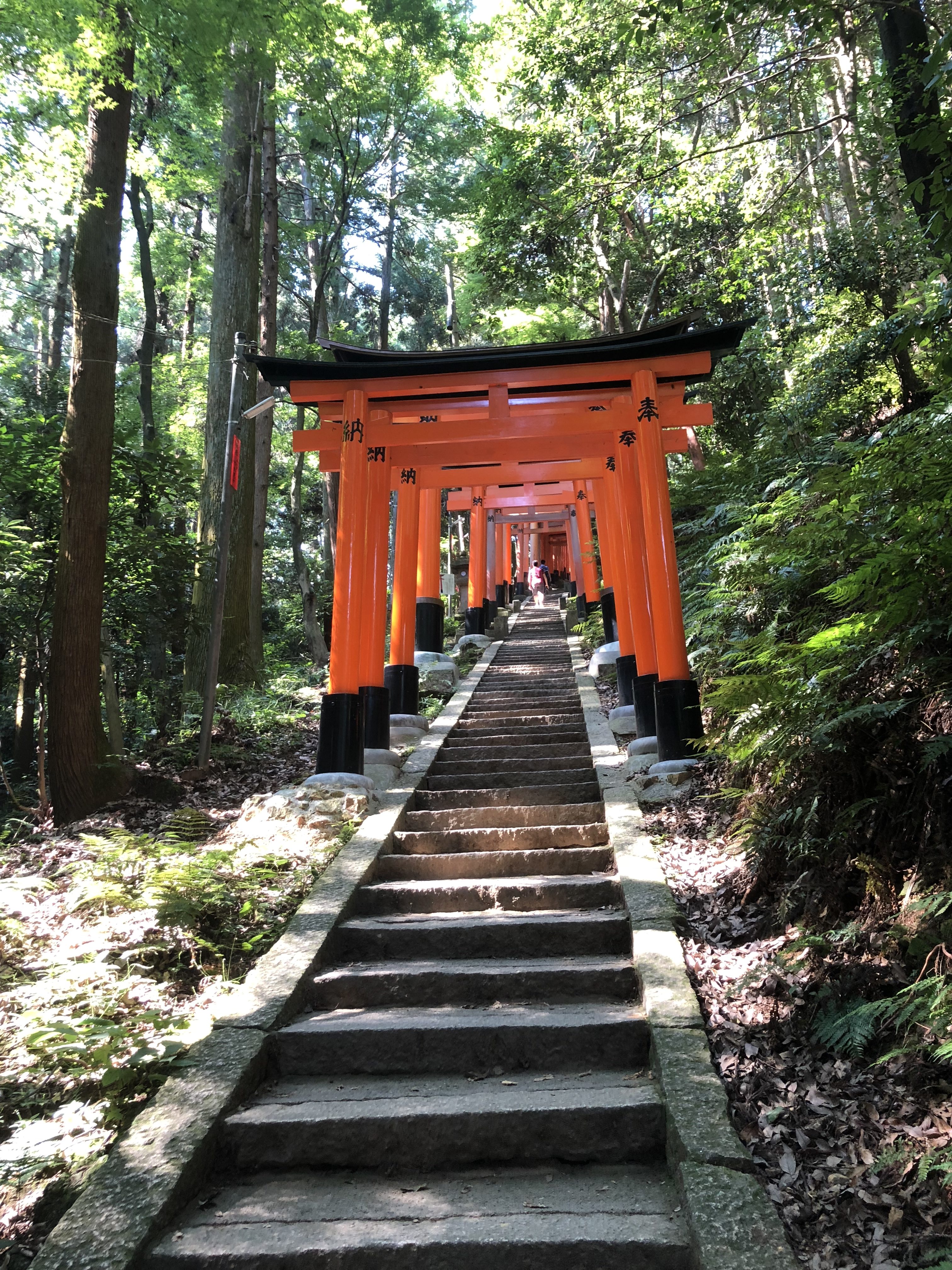 On the other hand – I did make it to Japan for a couple of weeks and it was easily the best time of my life. I would very much like to go back – but maybe for a month next time, though I'm not entirely sure how I'd be able to swing it with the family, but I suppose we'll figure something out.
(I've been slacking on my Japanese lessons since I got back, and I really would like to get back to them – the holidays have sorta derailed me though.)
I never did blog about the trip, but I really should have – we saw an incredible amount of stuff and I got my otaku/weeaboo self on and dragged the entire family to Karatsu on a Yuuri on Ice pilgrimage, because really, why not?
(Next time I visit though it will NOT be in the middle of summer. I would like to enjoy sightseeing without all the crazy humidity.
This upcoming year, we've got a quick trip to NYC planned. (The kids haven't been, and it's not that far away and I think it's worth taking them to see some landmarks.) Also, I'm hoping to go and visit Aimo in Malaysia over the summer as well (which will be just as hot as Japan, I realize, but it's that or nothing, so of course I'll go when I can.) This will partly be for business – which leads me to the next section….
Creative Stuff – Aimo and I sold the first volume of Fox & Willow! (so far, anyway). We didn't officially announce it, but contracts have been signed and whatnot, so it is moving forward. We'll talk about it more when it get closer to publication time – but it's traditional publishing, so it will be a while. Part of the reason I'm going to visit her is to help scan in the 300 or so pages of traditionally drawn stuff – a lot of it is going to have be relettered and everything and it makes sense to try to fit in a visit AND work together. 🙂
Also, I published Magpie's Fall – with Magpie's Flight forthcoming sometime in 2019 (I hope). I'm about 75k into the rough draft, but I took a little break so I could write the next Abby Sinclair book! (No title yet, the draft is a hot mess, but I've already got my editor booked and a deadline, so I will be moving forward with that as best I can. I'll throw more information out about that as soon as I know more. I really do need to get a title pinned down and some fancy cover art too. Whee!
Tales from the Lake 5 came out in November, which had a little horror short story I wrote as well about a child-eating mermaid, so you know, there's also that.
Otherwise, I've got another book I've started, but it doesn't have deadline or anything – my hope is to get those other two books published this year and the new one to my agent and then I guess we'll see how it goes from there. I've also got a couple of short stories planned, though no specific market to submit them too – sometimes the opportunities just show up when they show up and that is good enough.
Aside from writing, I also made a whole bunch of cross stitch projects for people – most of them were giveaways, which is always nice. I've got a few lined up for myself this year (and a couple of gifts planned as well – but this year the writing will come first.) The last one is still a WIP – and I'm also finishing up a secret one for a gift that I'll post once it's been given…
So…yeah. Busy year. Busy bee.
Hopefully this next year will be full of good things for all of you as well. ^_^
(Oh, and I'm doing the Spilling Ink podcast this weekend – I don't know if it will be live or not, but I'll post some links once it is available…)