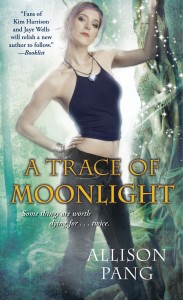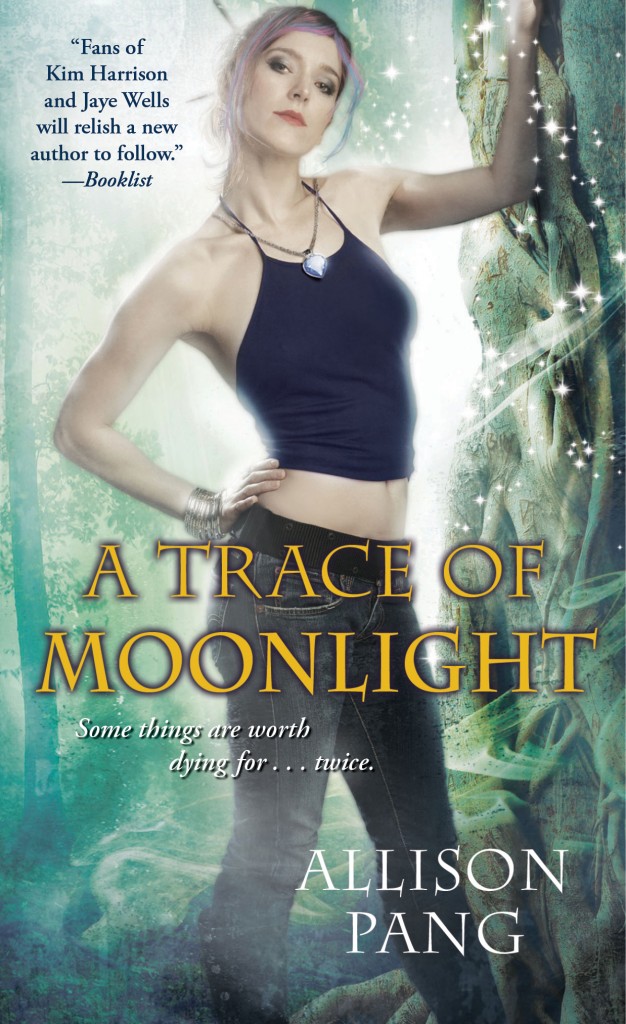 Okay, so I'm posting a slightly reduced version of my Trace of Moonlight blog tour  schedule. (It's a bit early, I realize, but I'm getting emails about it. Easier to just post it all here.)
Basically, if you're not on it and you really want to do a post/interview/review, you can contact me and let me know what you'd like to do and if I can fit it in, I will try.
I can't make promises, though – October is going to be a massively busy month with multiple cons and the book release. (And please contact me through the form – if you hit me up on Twitter or Facebook, I'll probably agree to something and then totally forget.)
Also, I'm trying to cut back on the number of guest posts I'm doing. If you want one, I'm just going to ask that you give me a subject if you can – it makes my life so much easier! 😀
Thanks!
(There may be some additional events added later, particularly around the release date, but for now this is what I've got)
October 16-November 14
October 16 Interview
Preternatura
https://suzanne-johnson.blogspot.com
October 16 Review
Place of Reads book blog
Placeofreeds.blogspot.com
October 17 Guest blog and review
The Book Nympho
https://thebooknympho.blogspot.com/
October 18 Guest blog
Urban Fantasy Investigations
https://urbanfantasyinvestigations.blogspot.com/
October 18 Promo and review
Confessions from Romaholics:
https://confessionsfromromaholics.com/
October 19 Interview
www.shewolfreads.com
October 20 Promo and review
Bitten By Love Reviews
www.bittenbylovereviews.com
October 21 Review
Sky Rose Reviews –
October 22 Interview and review
Urban Girl Reader –
https://www.urbangirlreader.com
October 23 Interview
Laurie's Paranormal Thoughts and Reviews
https://lauriethoughts-reviews.blogspot.com
Oct 23 Review
www.twimom227.com
October 24 Review
Between Dreams and Reality:
https://betweendandr.blogspot.fr/
October 25 Guest blog
Ramblings From This Chick
https://ramblingsfromthischick.blogspot.com/
October 26 Promo and review
Mama Knows Books
https://mamaknowsbooks.blogspot.com
October 27 Promo
Cabin Goddess
https://cabingoddess.com
October 27 Promo and review
Gizmos Reviews
https://gizmosreviews.blogspot.com/
October 29 Guest blog and review
Tynga's Reviews
https://www.tyngasreviews.com
October 31 Interview and review
Fangs, Wands & Fairydust and Winged Effigy
https://fangswandsandfairydust.com/
November 1 Interview
Juniper Grove
https://junipergrove.net
November 1 Promo
My Miscellaneous Bookshelf.
https://mymiscellaneousbookshelf.blogspot.fi/
November 2 Interview
Books & Other Spells.
nightskydarkstar.blogspot.com
November 2 Promo
Bookin' It Reviews ~
https://www.bookinitreviews.com/
November 3 Promo and review
Snowdrop Dreams of Books
https://www.snowdropdreams.ca
November 4 Interview
Simply Infatuated
https://simplyinfatuated.wordpress.com/
November 4 review
LilyElement Book Reviews
www.lilyelement.blogspot.com
November 5 Promo
Mimmi's Musings
https://mimmismusings.blogspot.com/
November 5 Promo and review
Booked & Loaded
https://bookedandloaded.com
November 6 promo
SMARTMOUTHTEXAN
www.smartmouthtexan.wordpress.com
November 7 Promo
V's Book Life
https://vbooklife.blogspot.com/
November 7 Review
A Bibliophile's Thoughts on Books
https://bibliophilesthoughtsonbooks.blogspot.com/
November 8 Interview
https://ravencraftrealm.blogspot.com
November 9 Interview and review
The Reading Diaries
https://thereadingdiaries.blogspot.com/
November 10 Interview and review
Never Judge a Book by its Cover
https://neverjudgeabookbyitscovers.blogspot.co.uk
November 11 Interview
Under the Covers Blog
https://www.underthecoversbookblog.com/
November 11 review
Book Briefs
bookbriefs.blogspot.com
November 12 Promo and review
Starry night book reviews
https://starrynightbookreviews.blogspot.com/
November 13 Review
Butterfly-o-Meter Books
https://butterflyometerbooks.blogspot.com/
November 14 Interview and review
The Speculative Salon:
https://speculativesalon.blogspot.com/
November 14 Promo and review
On the Broomstick
Http://onthebroomstick.blogspot.com/