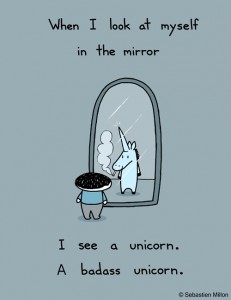 I'm not one for making resolutions,  actually. Not that I don't have some things I want to change this upcoming year about my outlook – though I'm actually going to talk about that more on Thursday for my Word Whores post.
So, where does that leave me here?
Well, for starters, I can look back on the past year and wonder at the fact that I manage to publish two books, sell a short story and a comic book story…and start up/continue a comic book collaboration with someone who has become a pretty dear friend.
(The fact that I still have my day job and my kids aren't running wild with hedgehogs is an added bonus.)
I did my share of cons, got a new tattoo, traveled about the country and hung out with a lot of very cool people.
Yes we had a shower that sorta fell apart and a massive flea issue and a sewage back-up in the basement, but all things considered, we managed.
This upcoming year I probably won't be traveling as much. I'm still debating on WFC 2013 in Brighton. I've got my ticket, though the hotel has already sold out and part of me wonders if it will be worth the cost to go when I won't have much coming out this year. (Writing a few new things, but even if I sold tomorrow, they wouldn't be forthcoming until next year most likely.)
It's always a question of what the cost will be vs. the advantages of going. Frankly, I may not have the money to go, since we decided to do a family-only vacation to Disney World in February. (Cons will come and go, but the kids? They grow up. I sorta feel like pulling in a bit this year and focusing on them, especially since the last few years have been so crazy.)
Hope everyone has a relaxing day today and wishing good things to all in 2013.