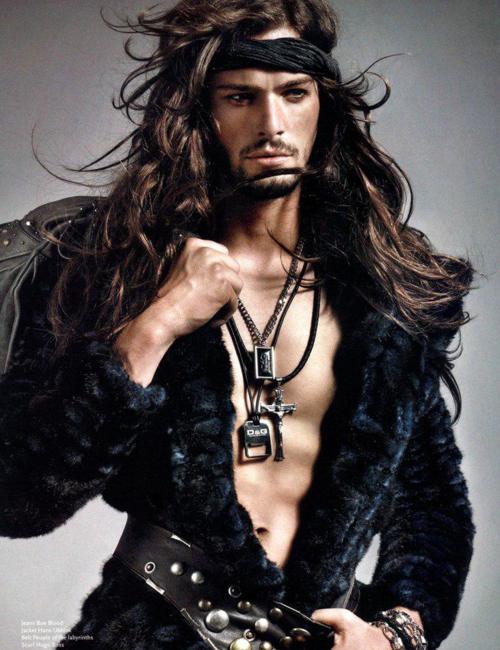 Guess I sort of neglected to post anything last week, but hey, vacation, right? I'm actually not sure what this picture is supposed to be, but I rather dig the pirate/vagabond vibe. And the hair.
Suppose I'll throw up a two for one type thing to make up for last week's neglect.

Hopefully that makes it all better. Because butts.